Web usability tips, Part II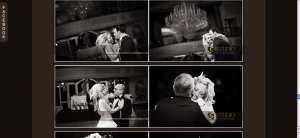 Today, we will continue to identify ways for Studio Diatribes to improve its web usability.
The server that hosts the site is fast which, at least on my desktop computer, masks how slowly the site loads. I am loading the homepage on my iPhone using a 3G connection and after three minutes the site has not completed loading. This is unbearably slow and while I still see it trying to load the last of the page, I'm going to stop it from trying.
I tried to print the homepage to see if the theme has provided a print-specific CSS file and it has. The print file creates black type with a white background which is more desirable than wasting the visitor's ink supply by printing large areas of the dark brown. That's when I saw that the resulting print would be 72 pages. There is no reason a site—particularly a photo blog—should be this length. A text blog would at least load quickly and be relatively small in size but all these photos take up unnecessary download time.
A quick search shows that the site ranks well with a google organic search for Freehold Photographers but I couldn't find it while searching for Millburn Photographers or Staten Island Photographers. Part of this can be attributed to the lack of keyword-rich text on their home page. What text there is does not describe the company, but rather, describes the events. I believe this is a mistake in that this approach hinders SEO. Also, in the way that the page is set up, they offer the visitor ten offsite links before they show the first photograph of the first event. That's an invitation to leave the site when they should be trying to get people deeper into it.