How to tighten your website with web usability, Part III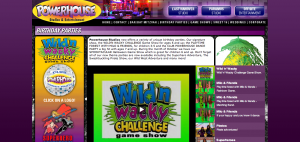 Below are the final remarks on how web usability can tighten your site by identifying imprecise terminology.
The main navigation is divided into different kinds of events. That's great. Unfortunately, there is very little text on the actual pages—take for instance the Bar/Bat Mitzvah page which has somewhere around 8 words. That's not enough for effective SEO in a crowded field. Then there is the main video which is only titled, "Emcee Smitty live party footage." There are a number of other videos as well but they seem redundant and off the mark for what I'm looking for. If I've clicked into "Bar/Bat Mitzvah" on the navigation, I'm looking for concrete information, not video fluff. I want to know my options for venue, catering, music, etc. Sure, I'd like the option of seeing the video but I don't want most of my screen devoted to it since I've already had the option of seeing that on the homepage. Also confusing is the fact that the video on this page is labeled "Party Channel" but his party channel is different than the one on the homepage. "Party Channel" should refer to the same thing throughout the site.
Similarly confusing is that when I click on "Birthday Parties", my screen shows the Game Show channel. Why? Are all of the birthdays game-show themed? No, but it seems that way with how prominent this video is. At least the video's in Sweet 16. Weddings (which actually don't have videos), and Corporate seem closer to the mark.
By prioritizing web usability, you can clear your site of confusing navigation headings and greatly enhance the clarity and cohesiveness of your site's message.