Instagram has grown tremendously since its launch and now sees over 8 billion viewers every month. With a diverse audience, companies across many verticals want to tap into Instagram's growing ad platform to drive sales and build brand awareness online. How can they achieve this goal? Simple: Influencer Marketing.
For many, the world of influencer marketing remains a mystery. Our goal at Premiere Creative is to demystify this (somewhat) new and exciting advertising practice. The truth is that influencer marketing is relatively straightforward and incredibly effective when administered properly. The first step is identifying the right influencers for your campaign
Who is an Instagram Influencer?
Influencers can pretty much be anyone. They can be famous stylists, chefs, athletes, authors, street artists, or even stay-at-home moms. They can be people who eat inedible objects for views. To put it simply, an influencer is anybody on the Internet who encourages action from an engaged and enthusiastic audience.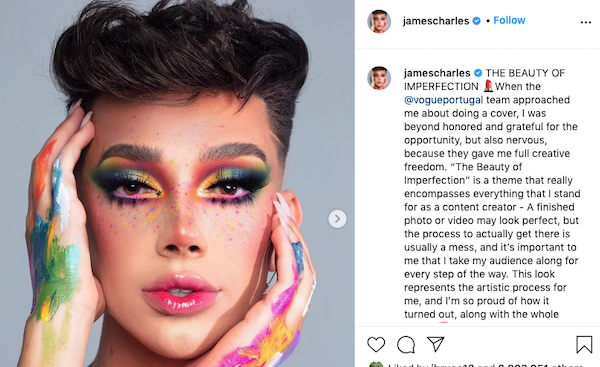 To be considered an Instagram influencer, a person must have a certain amount of followers. Gaining followers is always tricky but it comes with tremendous benefits. You can separate Influencers  into different groups, which is great for companies looking to make a big statement on the web through social media. These categories are grouped based on the number of followers, which start from micro-influencer up to macro-influencers. Although some publications may disagree with these buckets, we find it useful to characterize influencers either as Micro-influencers (users with under 100,000 followers) or Macro-influencers (users with between 100,000-1,000,000 followers). You can categorize anyone with over 1,000,000 followers as a "celebrity." There's some debate over whether or not "celebrities" are influencers. For this article, we will say that they are not.
Why are Some Influencers Right for the Job?
Finding the right influencers for your campaigns can be tricky. Generally speaking and at the risk of oversimplifying, the process entails balancing your intuition as a marketer with cold hard data. Imagine, for instance, you oversee digital marketing for a small business that procures skateboards. One day, your boss calls you into his office to complain about the lack of engagement on social media. He wants you to plan out an influencer marketing campaign to drive engagement and see more conversions through social traffic on the brand's website. What's your first move? Well, you start brainstorming a list of influential people in the world of skateboarding. You think, "How much does Tony Hawk charge for a promoted post? Oh, $1 million? That's probably not going to work." Your intuition was correct – you should absolutely reach out to professional skaters and influential individuals in the space. But which individuals should you recruit?
Influencer marketing software like Dovetale, AspireIQ, and Awario can help you during the initial planning stages. Let's stick with the same example. Can you describe your brand's ideal customer? Let's say, for instance, that you want to target males living in Calgary between the ages of 12-24. Your boss gave you a strict budget of $50,000 for the campaign, meaning that macro-influencers and celebrities – who come with a heavy price tag – are absolutely out of the question. By using software like Dovetale, you can discover influencers with audiences matching your consumer profile. Through this process, you successfully find rising professional skateboarders with engaged followers. Some influencer software gives you the ability to reach out directly to influencers after you find them.
Finding the Perfect Influencer: Is it Art or Science?
The truth is that recruiting the right influencer is a little bit of both. All in all, using a combination of your marketer's intuition, data, and software can help you find influencers that will positively impact your brand online without breaking the bank. For more information on locating ideal influencers for your next campaign, make sure to subscribe to our blog. To learn more about how you influencers can propel your businesses to new horizons, dial (973) 346-8100 to connect with one of our account managers. We look forward to helping you launch a new influencer marketing campaign. Make sure to tune in later this month for a round-up of our TOP 10 BLOG POSTS OF 2020.