Pinterest is a great site for planning a wedding or seeing the latest trends from Milan fashion week. But, what many people don't realize is that Pinterest is a great business tool as well. With the world shifting from a preference of print media to a preference of visual media, Pinterest is a great way to stay on track of trends while attracting to ever-so-coveted target market. So, the question then becomes "how should my business label this new pin?"
Well, luckily the answer is fairly simple. When a person logs onto Pinterest, the most commonly searched boards are fashion, accessories, beauty, and furniture according to most bloggers.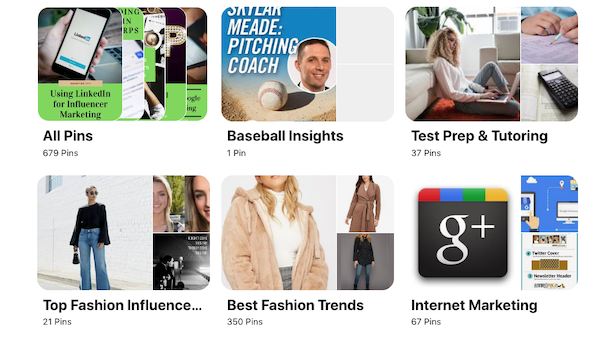 That makes step one of the labeling process creating boards that are relevant to the business being promoted while still trying to fit under one of these four categories. Luckily the Pinterest police won't come after you if that doesn't happen, but it can't hurt to try! Once these boards are created, the fun starts and the pinning is endless.
Now that the boards are made, the pinning begins. It's important to keep all similar pins on one board, to keep things really organized. A little online organization is a great way to build up credibility as being a reliable business. (PS, being organized also makes things so much easier!) Since Pinterest allows a pin to be made directly from a website, with the link to the picture showing up on the board, that is a great place to find some pins. Sometimes a description will automatically show up based on the picture being pinned, but that's a simple fix.
Thinking of the proper pin description may seem like a brainless activity, but a smart business owner should put a lot of time into the little details. As they say, every little bit helps! The description of the pin should cleverly describe the picture while being broad enough to ensure it shows up in as many searches as possible.  Then, hashtag all aspects of the photo (after the clever description, of course) so that the photo will come up in even more searches!
With the entire world on the Internet, it is very easy for things to get caught up in cyber space, never to be seen again. That's why it is extremely important to take the time to make your businesses social networking accounts as functional as possible. In the world of Pinterest, keep all the boards organized don't forget a hash tag every now and then. These easy steps will make pinning a fun way for great publicity! If you need help labeling pins on Pinterest, talk to one of our experts and give them a call at Premiere Creative at (973) 346-8100.