Black Friday and Cyber Monday are typically the most important events of the year for many retailers. This can be a make or break period for overall revenue. To build even more pressure, many consumers start holiday shopping early during this pivotal time of year. Getting in front of customers during this crucial time of year can help ensure robust revenue.
How Can You Score Big on Black Friday and Cyber Monday?
Since 33% of consumers plan to comparison-shop, ensure that you are competitive and offer consumers enticing value. While some eCommerce retailers may not offer free shipping throughout the year, it is absolutely critical here. This is the most sought after promotion for consumers. Other promotions to consider include discounted items, buy one get one free, flash sales, and a free gift with purchase. When deciding the promotions that you will be moving forward with, be sure to follow your competition to understand what they are doing in order to remain competitive.
Leverage the fact that 33% of consumers comparison shop and love finding the best deal. In the months leading up to the big event, put a teaser on your website, letting your customers know to sign up for your email list for Black Friday & Cyber Monday deals. This will help you grow your email list and pay dividends throughout the rest of the year.
Send your Black Friday and Cyber Monday deals email a few days before the actual sale. If you wait to send your email on Black Friday, you already lost to your competition. Remember that consumers love to comparison shop and will finish their research in the week leading up to Black Friday and Cyber Monday. Additionally, they will be out reaping the benefits of their research and may not check their email. If you do include an email on the day of as part of your strategy, ensure it is mobile optimized.
Don't Stop With Black Friday and Cyber Monday
While many shoppers will begin before Black Friday and Cyber Monday arrive, there will also be a significant amount of consumers that start their shopping in early December and run throughout the month. For these shoppers, outside of free shipping and a discount, Buy Online Pickup In-store can be a good hook since this will eliminate issues with packages not making it to their residence in time. Buy Online Pickup In-store will become even more important as the holidays inch closer and standard-shipping methods may not deliver the product to them in time.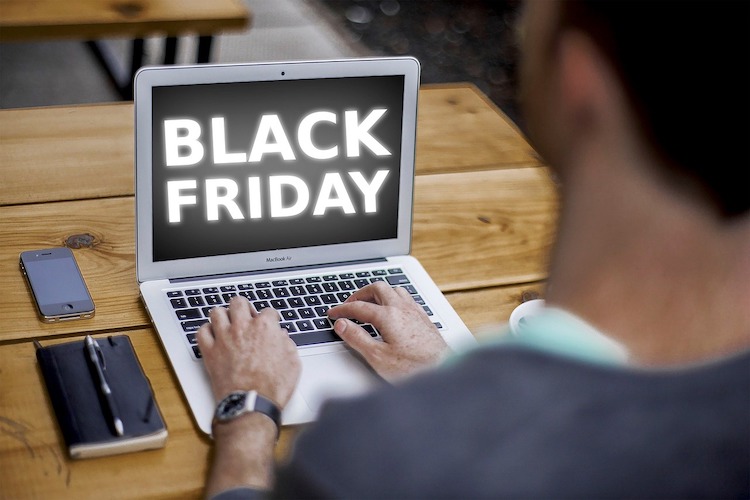 Once the rush of the holiday season ends, keep up with your messaging to consumers. During January and February, consumers have money from gifts as well as items that they may have returned. Be sure to win these consumers over. They will still be comparison-shopping so be sure to entice them with value, either with discounts or free shipping.
Premiere Creative Can Help With Your Black Friday & Cyber Monday Strategy?
Black Friday and Cyber Monday is a crucial time of year for revenue building. It's important to ensure the strategy you put in place will resonate with your consumer while reaching them at the right time. The experts at Premiere Creative can help you with that. Black Friday and Cyber Monday will arrive before you know it! Dial (973) 346-8100 today to speak to an account rep. Make sure to subscribe to our blog for the latest digital trends and industry updates, as well as tips to optimize your Shopify website.