It seems as though everywhere you go, people of all ages have their eyes glued to their phone and are traversing the streets adamantly searching for something- this is the mark of Pokémon Go, a resurgence of the Pokémon fad. This mobile app has created such a frenzy because it seems like everyone has the burning desire to "catch em' all." Pokémon Go has revolutionized the history of gaming and technology and, like any other trend, your business can be a part of the action and leverage the app's marketing advantages.
Why Pokémon Go is Such a Craze
Pokémon Go is a mobile app for the Android and iOS, which allows players to use augmented reality to explore and play in the real world- a brilliant cross between digital platform and real life. The incentive of the game is to search for creatures called Pokémon who roam the streets. What makes this game so appealing is that these Pokémon are specifically placed on a server that corresponds to a players location based on the GPS in their smartphone.
The goal of each player is to find nearby Pokémon and then capture them. Once you start capturingPokémon  adding them to the Pokédex, the game gets more interactive because you can use your Pokémon to battle other Pokémon trainers at a Pokémon Gym. The social aspect, reward incentive, and nostalgia from the franchise's 20 year history has resulted in swarms of gamers leaving their couch, socializing and then congregating with other game-minded individuals. But this unified movement is not exclusive to only hard-core fans.
Why Your Business Should Embrace the World of Pokémon
Since its release, in July, Pokémon Go has proved to be the most popular trending mobile app created.
Pokémon Go has been installed twice as much as Tinder.
The level of engagement has trumped Snapchat.
L'inizio Pizza Bar in New York City made it on CNBC, from investing $10 in lure modules, which led to a 30% increase in food and drink sales in one weekend.
Nintendo's stock as increased by 25% since the games release.
The good news is you do not need any experience or prior knowledge of Pokémon and its long history to benefit from this app. With strategic planning, it may be the least expensive marketing tool with the easiest way to connect to a whole new generation of customers.
How Businesses Can Utilize PokéStops to Attract Customers
A PokéStop is a destination where players gain experience and stock up on items like PokéBalls. If you convert your storefront into a PokéStop, gamers will flock to your business. Once potential customers are in, you have the opportunity to catch customers, while they catch monsters. Businesses can easily submit a PokéStop or new gym request on Niantic's website or on the SETTINGS tab on the app.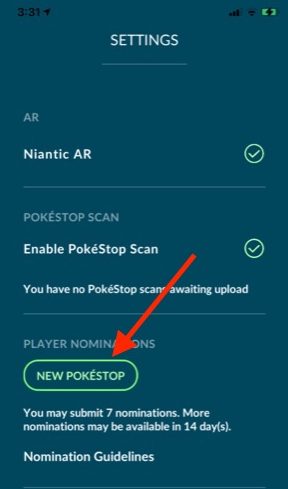 Once you convert your business into a PokéStop, you can utilize a Lure Mode. A Lure Mode is an in purchase app- which does just that, it lures Pokémon to your business, and in turn, customers to your storefront. This is ideal for restaurants, coffee shops, convenience stores, while players come in to wait for Pokémon, they can have a slice of pizza, shop, or have a cup of coffee. This is a powerful tool for businesses because it generates quick spike in business; keep in mind Lures are setup for approximately thirty minutes.
Ways To Market Your Business to Pokémon Go Players
Use team competition to drive your business to see which of the three teams playing-Mystic, Valor, or Instinct, is in the lead. Businesses can offer discounts and giveaways to winners, or welcome all players by hosting a costume contest, a themed party or incorporating the game into your advertising. Using this app is exciting, however one giant drawback is that it drains phone battery very quickly. For more of an incentive to visit your storefront, offer smartphone charging stations in your place of business. Be part of the hype by tweeting, snapping or posting your business's participation on social media. You can even offer giveaways for mentions, check-ins and tags of your business on your customer's social media handles.
Pokémon Go Isn't Going Away Soon
Trends come and go but one thing is certain; businesses that want to be successful look at the whole picture – Pokémon has a history and has lasted all these years. This isn't just a mobile app, it's a shift that is revolutionizing the gaming and marketing industry. Getting in on the action of Pokémon Go is an investment for any business- and this is just the beginning of the power of augmented reality and marketing. Advertisers are vying to be part of the market through new developments in sponsorship and placements set to release.
The future of gaming and marketing ventures looks bright. Game on! For more on how you can utilize Pokémon Go, connect with the digital marketing experts at Premiere Creative. Give give us a call at (973) 346-8100.