Audience Affinity Analysis
SINCE 1994, PREMIERE CREATIVE HAS HELPED BUSINESSES SCALE TO NEW HEIGHTS WITH TAILORED GROWTH MARKETING STRATEGIES
Launch Better Online Campaigns Through Audience Affinity Analysis
By using an Audience Affinity Analysis, Premiere Creative can better identify how a customer's passion can influence purchasing behavior. Understanding the full spectrum of your target audience's preferences – their likes, dislikes, preferred social media platforms, favorite brands, etc. – is the first step to effectively reaching them online. At Premiere Creative, our team of affinity audience analysts and digital marketers has spent 26 years helping countless clients reach their target audiences based on their behavior online. By leveraging our deep wells of user data and thorough audience affinity services, Premiere Creative will form a complete picture of who your current and ideal audiences are. In addition to comprehensive geographic targeting, we'll pinpoint the social media platforms, forums, and devices where your audience is most active.
Affinity Audiences: Converting Users Based On Their Interests
The more your brand interacts with and engages a social media follower, the more likely that follower is to purchase from, promote, and discuss your brand online. At Premiere Creative, we focus on maximizing the number of touch points your target audiences have with your brand on the web. Deep learning about your audience's interests and affinities is the first step to maximizing engagement and driving sales.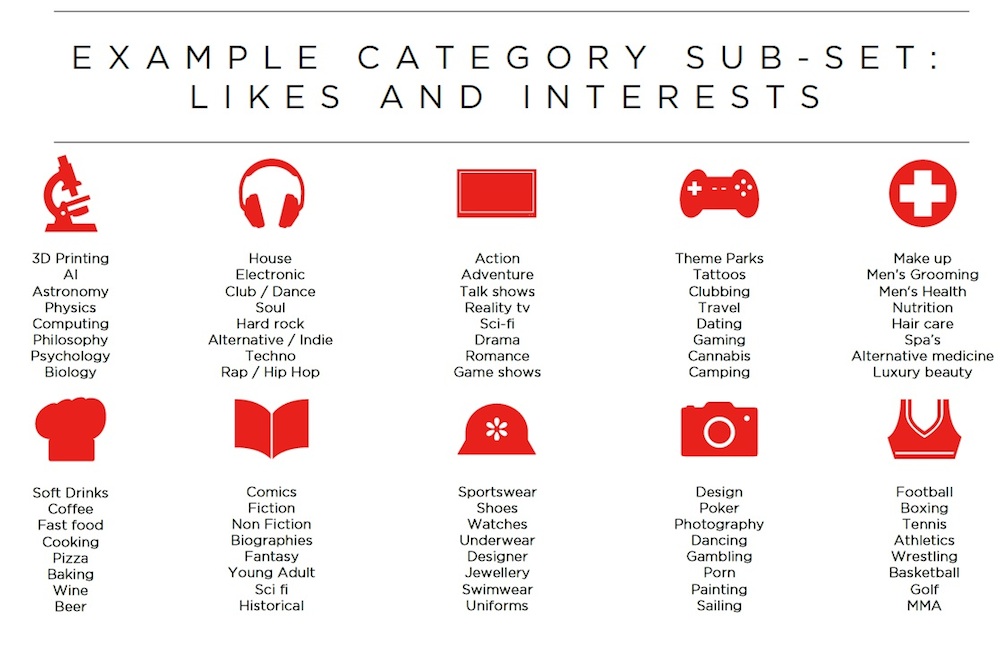 Our affinity audience experts use a deluxe suite of tools to track user browser history, time spent on pages visited, interests, and more, to form a complete picture of your target audience's behavior. How can you expect to run an effective digital marketing campaign without fully understanding your target demographic? Where do they spend time online? What are their interests? How do they make their purchasing decisions? Having these types of insights can drastically increase your brand's visibility.

Applying audience affinity analysis to your campaigns will increase followers across all social media channels, increase engagement with existing followers, and allow you to create content specifically to attract your target audiences.
Viral Content Tailored to Your Audience: Attract Customers with Premiere
Optimizing the content of your marketing collateral is about more than great creative, interesting offers, and captivating copy. By working with Premiere's affinity audience analysts and creative directors, you will create compelling social media, email, and website content that resonates with your core audiences based on their interests, brand loyalties, needs, and spending habits. In today's marketing landscape, brands that use audience affinity analytics when drafting creative for SEO, social media, and paid media will always beat the competition. Premiere Creative uses affinity audience analytics to help our clients win. To find out if our audience affinity marketing services make sense for you, give our Millburn, NJ office a call at (973) 346-8100.
PREMIERE CREATIVE: MORE THAN A DIGITAL MARKETING AGENCY - YOUR FUTURE BUSINESS PARTNER
We're in the business of your success. 
Make this year the year you build digital equity by showcasing your business with effective digital marketing and experience exponential growth.