SINCE 1994, PREMIERE CREATIVE HAS HELPED BUSINESSES SCALE TO NEW HEIGHTS WITH TAILORED GROWTH MARKETING STRATEGIES
Invigorate Your Business with NJ & NYC's Best Amazon Marketing Agency
As the #1 Amazon Marketing Agency in NJ & NYC, Premiere Creative can help your business maximize ROAS on Amazon's marketing platform. Leading marketing experts project that Amazon will account for 47% of total sales made online by the end of this year. As Amazon's eCommerce ubiquity continues to grow, it will become increasingly important to understand the ins and outs its marketing platform, and to use it to your advantage. 
As a full-service Amazon marketing agency, Premiere Creative's team of digital marketing experts has helped eCommerce clients across a broad swath of verticals execute extremely effective Amazon marketing campaigns. With true experts behind you, you'll be able to develop full-funnel Amazon advertising strategies that will move the needle, deliver measurable results, and streamline business growth.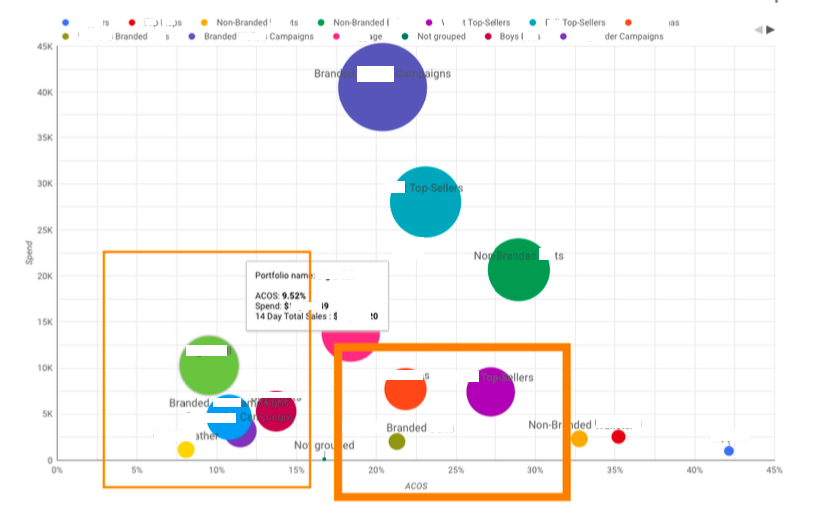 Implement, Organize, Optimize & Increase Your Amazon Sales
With over a decade of collective Amazon marketing experience, Premiere Creative's Amazon Marketing specialists will pinpoint keywords, build out and compose copy for product detail pages, outline copy for Amazon search and display ads, and organize automated reports to track performance. Our methodology begins with exhaustive research. 
Who are your customers? 
What are their interests? 
How will they use Amazon's search functionality to find your products? 
When answering these questions, we will work with you to identify high intent keywords and phrases, against which we can bid and allocate budget. We'll then use those keywords to draft relevant copy for product details pages and Amazon ads. By tailoring the copy in product detail pages and ads to specific search queries, we will make your marketing collateral as relevant to as many of your customers' searches as possible. 
The result: heightened visibility for your products on Amazon, and a consequent boost in sales. With the guidance of Premiere's Amazon Marketing pros, you'll notice a dramatic spike in your sales on Amazon.
A Result-Driven Amazon Marketing Agency – Welcome to Premiere Creative
For over 26 years, Premiere Creative's team of digital experts has helped clients make their presence known through social, email, display, and search marketing. We are proud to add Amazon to our comprehensive list of services. We leverage decades of experience to stay on top of changes in the eCommerce industry and advise our clients accordingly. 
As Amazon's giant online platform continues to grow and evolve, you'll need an expert Amazon marketing agency in your corner who can stay ahead of changes and help you maintain an edge over your competitors. Premiere Creative will use data, Amazon product knowledge, and experience to execute ROAS positive campaigns and drive measurable changes to your sales figures. 
If you'd like to learn more, give our Amazon marketing managers a call today at (973) 346-8100.
PREMIERE CREATIVE: MORE THAN A DIGITAL MARKETING AGENCY - YOUR FUTURE BUSINESS PARTNER
We're in the business of your success. 
Make this year the year you build digital equity by showcasing your business with effective digital marketing and experience exponential growth.