SINCE 1994, PREMIERE CREATIVE HAS HELPED BUSINESSES SCALE TO NEW HEIGHTS WITH TAILORED GROWTH MARKETING STRATEGIES
Amazon Marketing Services In NYC
At Premiere Creative, we offer a deluxe collection of Amazon marketing services. As Amazon continues to tighten its grip around global eCommerce, advertisers flock to its exploding advertising platform with massive budgets and uncertain expectations. Although Amazon delivers customers at unmatched scale, advertisers find that significant self-education is required if they plan to fully harness the power of the Amazon, which can be a daunting task. Premiere Creative will help guide you through the Amazon process.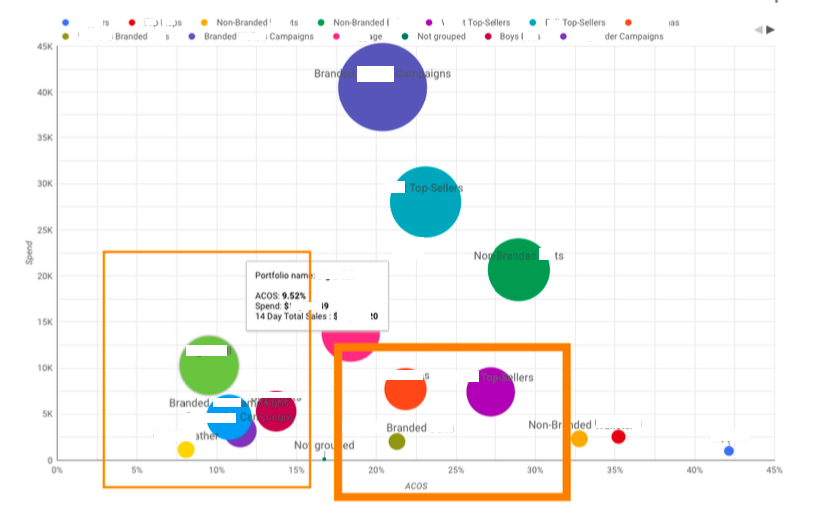 Premiere Ceative's Approach to AMS
With the help of Premiere Creative, you'll be able to sell through Amazon with ease. Using the Amazon Advertising platform, we can fully manage your activity, from sponsored ads with AMS to using DSP for display ads.  We want your sales margins to grow, and our team of experts knows exactly how to make your business more profitable.  Our team uses proven marketing techniques and SEO practices to provide advance keyword research and spend analysis to improve sales.
Managing the AMS system can seem like scaling an unclimbable mountain. Premiere Creative allows you to skip the learning curve and gain entry into this ever more important space.  Premiere Creative can handle all of your AMS needs including but not limited to:
Buy plans

Analytics

Sales reporting

Seasonal marketing

Reporting

Retail cost structure

Sweepstakes

Search term selection

Top search campaigns

Seller reviews
Price changes

Email campaigns

Long term planning

MAP pricing

Margin analysis

COOP negotiation

LTL shipment

Copywriting

Detail page ads

Margin improvement
Full Amazon Channel Management
Our team will fully manage all aspects of launch to continued growth with advertising strategy, Amazon marketing, and operations.  We can help you capture future revenue opportunities, strengthen your brand presence, and dominate your channel.  On top of that, we can help you employ techniques to provide maximum visibility of your products.  We focus on Amazon's best practices, such as catalog health, pricing optimization, product reviews, and IP monitoring.
Proven Amazon Advertising Strategy
We will work with you to build a customized, actionable Amazon sales strategy that maximizes revenue and minimizes advertising cost. Our strategy is created using market insights, customer data points, and future-looking growth opportunities.  We can help you create a brand growth plan with Amazon while providing you with detailed industry, market, and category analysis.  We'll also monitor your competitors and give you new product development insights to increase your sales.
Efficiently Manage Amazon Operations
Premiere's Amazon operations staff focuses on speedy execution all the way through the daily operations of your brand.  Premiere's team specializes in essential areas within Amazon including, Amazon detail page creation, brand registration, channel expansion, Amazon issue management, and much more.  We will make sure your business is utilizing Amazon as efficiently as possible.
Amazon Advertising to Boost Your Brand
Get in front of Amazon's over 200M monthly visitors with higher brand position.
We use an Amazon advertising strategy that takes a holistic approach. Our strategy includes using keyword discovery, positioning, and refinement to boost your Amazon SEO, as well as using sponsored products and placing ads on Amazon and third-party websites.  We use Amazon customer data to target potential customers and show them ads or promotional discounts via Facebook and other platforms to increase interest.
Premiere Creative looks at numerous areas and metrics to help grow your revenue.  This includes sales analytics, where we focus on traffic analysis, profits and costs, and product performance.  We analyze your customer's purchasing behavior and profiles through customer insights to help gain a better understanding of your target market.  Premiere analyzes your business operations such as inventory projections, Amazon case management, and keyword prioritization, to ensure your business is operating at its full potential.
A Result-Driven Amazon Marketing Agency – Welcome to Premiere Creative
For over 26 years, Premiere Creative's team of digital experts has helped clients make their presence known through social, email, display, and search marketing. We are proud to add Amazon to our comprehensive list of services. We leverage decades of experience to stay on top of changes in the eCommerce industry and advise our clients accordingly. As Amazon's giant online platform continues to grow and evolve, you'll need an expert Amazon marketing agency in your corner who can stay ahead of changes and help you maintain an edge over your competitors. Premiere Creative will use data, Amazon product knowledge, and experience to execute ROAS positive campaigns and drive measurable changes to your sales figures. If you'd like to learn more, give our Amazon marketing managers a call today at (973) 346-8100
PREMIERE CREATIVE: MORE THAN A DIGITAL MARKETING AGENCY - YOUR FUTURE BUSINESS PARTNER
We're in the business of your success. 
Make this year the year you build digital equity by showcasing your business with effective digital marketing and experience exponential growth.